trans_2018-2019 AiR Overseas Dispatch Program
AiR
Artist in Residence
The dispatch of Japanese artist abroad is one of the AIAV AiR "trans_" program. This year, the selected artists stay and work at Gyeonggi Creation Center, Taipei Artist Village or Grey Projects and are expected to exchange new ideas with the local culture and people.
After the stay, the artists will present the results of the residency program in Yamaguchi.
Information
trans_2018-2019 AiR Overseas Dispatch Program
Selected Artists
Gyeonggi Creation Center (South Korea) | Mitsunori KIMURA
Taipei Artist Village (Taiwan) | Megumi MOCHIZUKI
Grey Projects (Singapore) | Teppei YAMADA
Mitsunori KIMURA
Mitsunori Kimura was born in Shizuoka, Japan in 1983.
He has been trying to find new possibilities for materials as life, by extracting the words and the meaning included in the boundary between artworks and realities on the theme of the life and the distance between oneself and others. He has invented "hair-growing panel" to reproduce a condition of "growing hair" on the surface like hair in recent years.
His selected exhibitions include: solo exhibitions at Kenji Taki Gallery (Nagoya and Tokyo) and group exhibitions Biennale de Lyon 2017 'Rendez-vous' at Institute d'art comtemporain (Villeurbanne, 2017), Black, Color at Art Lab Aichi (Nagoya, 2017), Navigation and Trajectory at Aomori Contemporary Art Centre (Aomori, 2015), Minimi contrasti at SENSUS – Luoghi per l'Arte Contemporanea (Florence, 2014)

mitsunorikimura.blogspot.com
Megumi MOCHIZUKI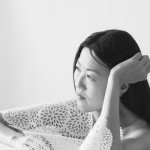 Born in Kanagawa in 1978, Based in Kyoto.
Pursue a delicate beauty of cutting paper with a technique of Japanese paper-cutting called KIRIE.
Recently, carve a large work out of a sheet of paper a few meters in length.
Through my works, hope to tell the possibility of human hands.
The main motifs are myths, classical literature.
Have many collaborations with Japanese traditional culture.
2018 Group paper-cutting exhibition,Galerie Husy,Zweisimmen,Switzerland
2018 "Asuka no Takumi Exibition" Nara Prefecture Complex of Man'yo Culture,Nara
2017 Solo exhibition,Hakusa-sonso Hashimoto Kansetsu Museum,Kyoto
2017 "Asuka Hikarino Kairo" Asuka Temple,Nara
2016 "Asuka Art Village " Inukai Man-yo Kinenkan,Nara
2016 Solo exhibition, Jisso-in Temple,Kyoto
2015 "Exhibition Of Japanese Applied Arts Kiri-e and Temari" City Art Gallery Provdiv,Bulgaria
Teppei YAMADA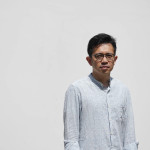 He was born in Tokyo in 1979, and based his activities in Kanagawa. His experience through working as an actor in his childhood influences his works. He is creating his works with sound, video and power based on "Diversity and Universality" that is common to oneself or others, society or nature. His work 'Apart and/or Together,' which deals with the similarity between structure of the global society and the fundamental element of human beings, won the Silver Award at ifva Awards in Hong Kong in 2018.
He has had exhibitions such as 'The 23nd ifva Awards – Media Art Category Finalist Exhibition' at Hong Kong Arts Center(Hong Kong/2018), 'Season 3 Residency Artists Exhibition' at Taipei Artist Village (Taipei/2017), 'Narrative of Narrative, Art of Art #2′ at Shibuya Hikarie CUBE123 (Tokyo/2017), 'Art Album 2016 Existence' at Fujisawa City Art Space (Kanagawa/2017), 'trans_2015-2016′ at Akiyoshidai International Art Village (Yamaguchi/2016).