"What will be produced with combined chunks of wood?"
workshop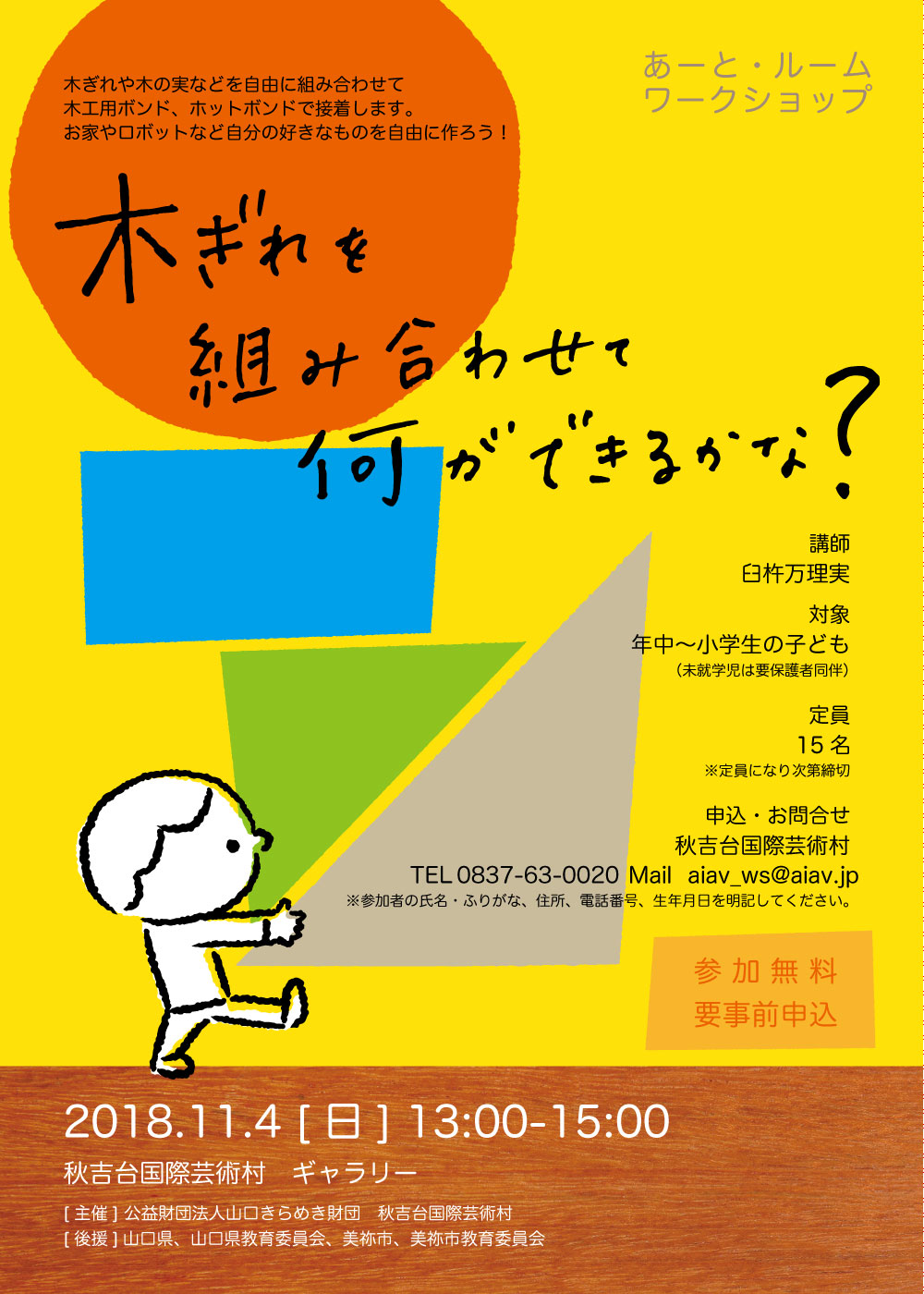 Art Room Workshop
Combine chunks of wood or nuts, and glue them using woodworking bond or hot bond.
Let's create freely as you like!
Information
Date
4th November (Sun.), 13:00 – 15:00
Venue
Akiyoshidai International Art Village Gallery
Lecturer
Marimi USUKI
Target
Children (aged about between 4 and 12)
Max
15 people
Fee
Admission free, Reservation required
Organizer/Contact info
kiyoshidai International Art Village
TEL: 0837-63-0020
Mail: aiav_ws@aiav.jp
PDF
Download the flyer here
Lecturer
Marimi USUKI
Painter. Work and have exhibitions mainly in Yamaguchi-city.
She is also supervising Paint Class for children.
Contact
If you have any questions, we accept by phone or email.
Please feel free to contact us(except on closed days).
TEL: +81-(0)837-63-0020 
(Reception time: 9:00〜17:00) E-mail: