Akihito MIZUTANI Baritone Recital
– with his friends –
concert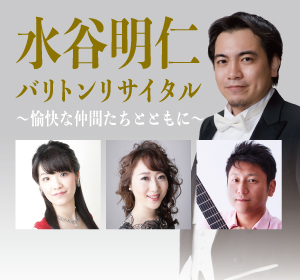 Schubert's masterpieces "Die schöne Müllerin" by a delicate and tastful Baritone and Guitar
The concert presented by a baritone singer Mizutani Akihito and his great friends. Mainly focus on Schubert's "Die schöne Müllerin (for baritone and guitar)", they perform solo numbers by soprano, guitar or Aria from Lehar's opera "The Merry Widow". We hope you enjoy a delicate and tastful Baritone.
Information
Date
27th September, 2020 (Sun.)
14:30 Start / 14:00 Open
Venue
Akiyoshidai International Art Village Concert Hall
Price
Adult 2,000yen
Youth (25 years old or younger) 1,000yen
FN members 20% discount
Performers
Akihito MIZUTANI (Baritone)
Toshimitsu KAMIGAICHI (Guitar)
Nozomi UCHIYAMA (Soprano)
Yumiko KATORI (Pf)
Flyer
PDF
Management
Organizer: Akiyoshidai International Art Village
Support: Yamaguchi Prefecture, Yamaguchi Board of Education, Mine City, Mine City Board of Education, Cultural Association of Yamaguchi Prefecture
Program
1st stage
-BARITONE & GUITAR-
F.Schubert: Die Schone Mullerin (for baritone and guitar)

2nd stage
-SOPRANO & PIANO-
R.Strauss: Allerseelen

-BARITONE & PIANO-
Nakada Yoshinao: Mimizuku

-SOPRANO & PIANO-
Yamada Kosaku: The Bell is ringing
Koshitani Tatsunosuke: Hatsukoi

-GUITAR SOLO-
Spanish folk song: Romance de Amor
F.Tarrega: Recuerdos de la Alhambra
Gipsy Kings: Inspiration

-SOPRANO, BARITONE, PIANO & GUITAR-
F.Lehár: The Merry Widow
  O Vaterland –BARITONE SOLO 
  Vilja -SOPRANO SOLO
  Lippen Schweigen –SOPRANO & BARITONE DUET
Ticket
On sale from 3rd August, 10:00
Ticket agency
Akiyoshidai International Art Village TEL:0837-63-0020
*Ticket reservation is available at AIAV only.
Performer
MIZUTANI Akihito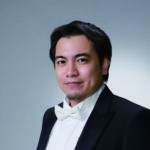 After graduated from Elisabeth University of Music and finished graduate school there, he studied in Berlin, Germany.
He appeared in various operas such as "La Bohème" "Madama Butterfly" by Puccini, "The Marriage of Figaro" "Die Zauberflöte" "Così fan tutte" by Mozart, "L'elisir d'amore" by Donizetti, "La cambiale di matrimonio" "La Cenerentola" by Rossini and "Rusalka" by Dvořák. As a soloist, he appeared in concerts such as "Johannes-Passion" by Bach with Hiroshima Symphony Orchestra, "Messiah" by Handel, "Requiem" by Fauré and "Symphonie Nr.9" by Beethoven. In Lied, short pieces and song collections such as "Winterreise" "Die schöne Müllerin"by Schubert, "Dichterliebe" by Schumann are included in his repertoire.
Studied under Noriko Watanabe, Kazuhiro Onomura and Renate Faltin.
Received Shimonoseki-city Cultural Encouragement Award in 2009.
A part-time teacher at Elisabeth University of Music.
KAMIGAICHI Toshimitsu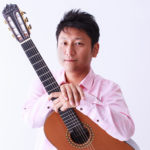 After completing the Master of Music at Elisabeth University of Music, he went to Germany on Hiroshima Nakamura Scholarship. Graduated from Karlsruhe Music University, Germany, received the Diploma. Completed Master of Music in professional performance at University of Music Franz Liszt Weimar, Germany. He won the top prize at Nagoya Guitar Competition, the 3rd prize at Japan Guitar Competition, the top prize in Kyushu Guitar compeition, the 2nd prize at Osaka Guitar Music Contest, the 2nd prize (top prize) at the 22nd Rovere D'Oro International Music Competition (Italy) in 2007. Performed at the 149th Japan Federation of Musicians New Artists Concert with Hiroshima Symphony Orchestra.
His activities included recitals and workshops are developed at not only in Japan but also Germany, Italy, Switzerland, South Korea, China, India and Thai.
Also he works energetically on composition. He served as music producer for TV program "Hiroshima 100 views" by TSS (Television Shin-Hiroshima System) and a composition for "Genbaku Dome – what the name has left us -" by TSS.
Currently he teaches at Elisabeth University of Music and serves as the representative director of Kreis Music Entertainment Co., Ltd.
UCHIYAMA Nozomi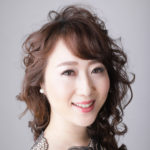 Born in Hiroshima. Graduated from Elisabeth University of Music and completed a master's course at the university. Studied the vocal music under Kazuko Kamiya and Keiko Kataoka.
Performed at the Japan Federation of Musicians New Artists Concert with Hiroshima Symphony Orchestra in 2007. She won the 1st prize, the Minister of Education Award and the Asahi Shimbun Award at the 35th Music Contest in Iizuka in 2016, performed with Kyushu Symphony Orchestra as a opera singer and a soloist of Symphony No. 9 in 2007. Her areas of activity are expanding.
Lives in Yamaguchi. While performing activities as a singer, she visits schools by the Agency for Cultural Affairs' program and brings the importance of expression through songs. She was featured on local TV program about engaging in two trades as a manager of group homes for people with dementia in Mine city and a opera singer.
Her motto is to contribute to the local community. She works hard to be a singer who can show the beauty of opera and Japanese songs.
KATORI Yumiko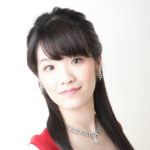 Graduated from Elisabeth University of Music as a valedictorian. She was given the Xavier Scholarship in the university. She obtained a Doctor of Music from the graduate school of Elisabeth University of Music. She won the Soroptimist International of Hiroshima-Momiji and Nakamura Music Scholarship when she was in the school. She performed at the 42nd graduation concert, the 78th Annual Concert by "Rookie" Musicians by The Yomiuri Shimbun and the 19th Graduate school concert. Studied the piano under Noriko Okabe, Kyoko Sato, Yoshiyasu Hamamoto and Yukio Yokoyama, the cembalo under Yoshie Shinjo and Naoya Otsuka.
The pianist of a female chorus Kaze no Kai and Buddhism hymn Mixed Chorus group Chor Sugandhi. A member of Ensemble H[ákka] and Hiroshima Bach Soloists. A member of Japan Music Expression Society. Currently she teaches at the music school attached to Elisabeth University of Music, and Kumano High School, Hiroshima.
Contact
If you have any questions, we accept by phone or email.
Please feel free to contact us(except on closed days).
TEL: +81-(0)837-63-0020 
(Reception time: 9:00〜17:00) E-mail: