Go To SOUNDSCAPE
– Welcome to Piano New World –
concert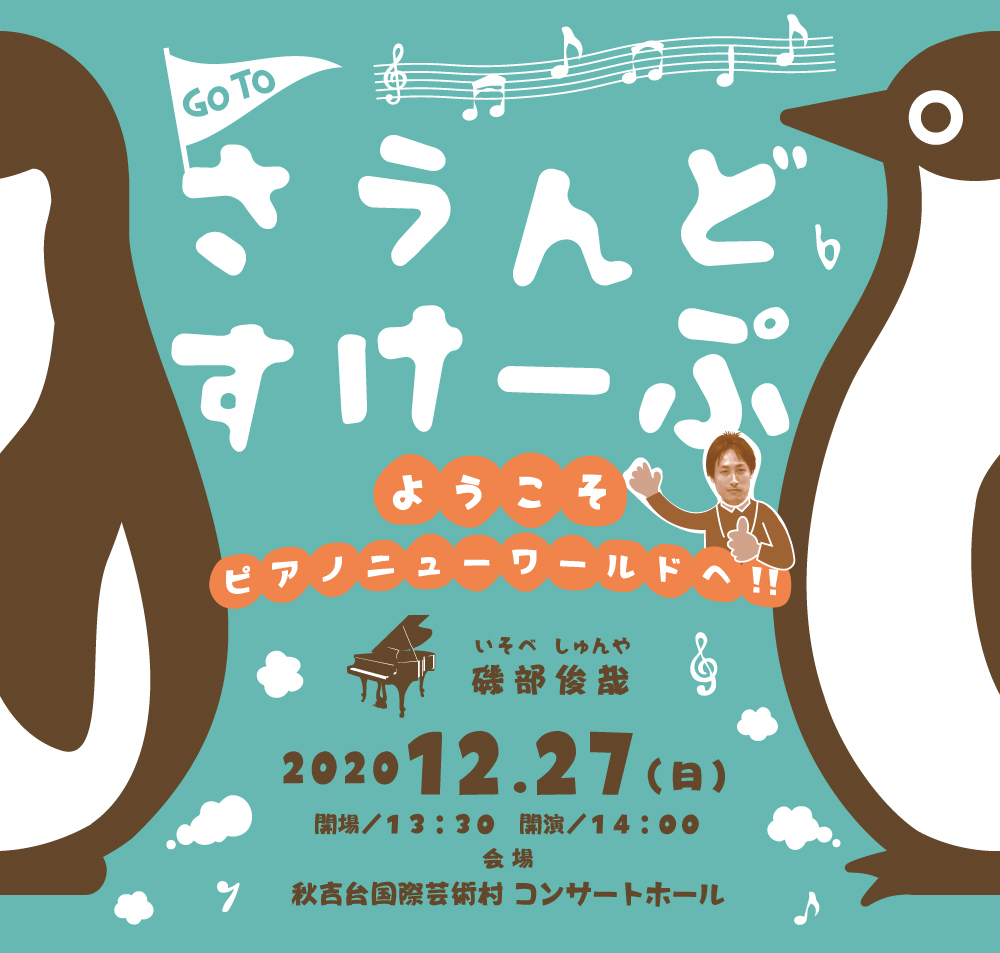 Piano weaves a world of Music and Love for Children
The Pianist, Shunya Isobe will guide you a concert "GO TO SOUNDSCAPE" to enjoy "LOVE" expressed by various techniques.

Welcome to Piano New World!!
Information

Date
27th December, 2020 (Sun.)
Start 14:00 / Open 13:30
Venue
Akiyoshidai International Art Village Concert Hall
Ticket
Adult 2,000yen
Youth (25 years old or younger) 1,000yen
FrendsNet Member 20% discount
Performer
Shunya Isobe (Piano)
Flyer
PDF
Management
Organizer: Akiyoshidai International Art Village
Support: Yamaguchi Prefecture, Yamaguchi Board of Education, Mine City, Mine City Board of Education, Cultural Association of Yamaguchi Prefecture
Program
Akira Nishimura: Penguin Suite (1983; rev. 1989)
Toru Takemitsu: Piano pieces for children (1980)
Dai Fujikura: Two Little Piano Pieces (2011)
Akira Miyoshi: Piano collection in musical box style (2011)
Gareth Farr: Love Songs (2012)
Tobias Picker: Old And Lost Rivers (1986) / Where the Rivers Go (1995)
Noriko Koide: un poco don poco (2017)
Toshio Hosokawa: Mai (2012)
Ticket
Reservation will be available from 13th November.
Ticket Agency
Akiyoshidai International Art Village Tel:0837-63-0020
Ticket reservation is only available at AIAV
Performer
Shunya Isobe (Piano)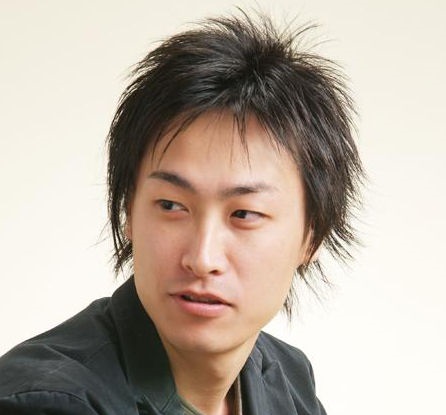 Born in Ube city. Completed the Master of Music at Elisabeth University of Music. Studied Piano and Harpsichord.
He obtains scores he wants to introduce from composers all over the world directly and performs them as a Japan Premier in his concert. He sometimes develops new type classical music while using digital media such as video, sound devices and a computer. As a composer, he made many works not only for himself to play, but also for other musicians and commercials. He wrote a symphony "UBE" for FM Kirara's commemorating celebration in 2019 as his first orchestra work. He works as a radio presenter of FM Kirara. Presides over Isobe Piano school. He shares music with about his 70 students focusing on children.
*Comment from the Performer*
I deepened a research especially about contemporary music when I was in university. I was attracted to expression and sound from baroque music such as Couperin, Handel and Bach to avant-garde music such as Stockhausen and Ligeti and played.
At the time, Mr. Norio Sato, who is the Guitarist and also the Artistic Director of Ensemble NOMAD that led Japanese contemporary music world, was teaching at the university as a professor. His lecture, of course, I joined his guitar ensemble as a harpsichord player, participated in parties, also asked him to listen to my play. I tried to learn thoroughly from Mr. Norio Sato anyway. After graduated, I asked him to guest performance at my self organized concert series "Soundscape" many times, and I am learning from him through the concerts at the same time.
At this concert, titled "Go To SOUNDSCAPE Welcome to Piano New World", I selected musics under two themes. One is works for children made by contemporary music composers. Another is Love. Now that people are mentally worn out due to the COVID-19 disaster, I wish to touch "Love" expressed by various techniques with many people from children to adults.
Concert PV
"All students are admitted FREE" ver.