AIR Fellowship Program 2020-2021
AiR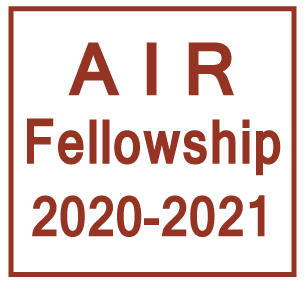 Fellowship Program 2020-2021
"The AIAV Fellowship" is open to domestic and international artists working in various creative fields. The aim of the program is to support artists' activities and to offer the local people in Yamaguchi pref. opportunities to appreciate arts and communicate with artists crossing the borders of art disciplines and nationalities. During the residency period, artists should actively communicate with local people in Yamaguchi and participate in the exchange programs, including workshops, lectures, school visits and exhibitions.
We continue to support artists who selected but did not arrive in Japan last year.
*The residency periods are subject to change.
Participating Artists
Frank Tang (Hong Kong/Visual Art, Sound Art, Interdisciplinary)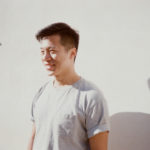 Residency Period: 18 October-17 November, 2021 → *To be scheduled.
Multi-media artist Frank Tang has used a range of technologies and platforms in his projects, including ink painting, video, sound and collaborative performance; yet his work is always informed by his interest and training in Chinese shanshui (landscape) painting. Tang's practice is marked by his explorations into ways of integrating not only the traditional aesthetic language, but also the experiential and philosophical concerns of shanshui art into contemporary idioms. Through studying on the form of mapping in these years, his works focus on geo-politics, social-cultural landscapes and artistic interpretation of topographical reality. Especially, he extends his mapping on the cityscape, heritages and parks , for example "Impression Mapping series", "Pocket Park series", and "Our Audible City series". These works show colonisation, urbanisation, and also to state domination and resistance concerning specific historical events.
Lili Chin (USA/Installation, Sculpture, Film)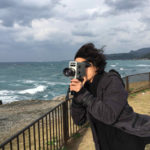 Residency Period: 4 January -4 February, 2022
My artwork is a process of transforming perception to reveal frailty, memory and allegory. My process involves repetitive activities of collecting, transforming and arranging. Through instinct and response, I relate to the sensual quality of materials, allowing tactility and pattern to inform my research and production. In my work, banal routines are given extraordinary attention. The rhythmic physicality in my process becomes a kind of ritual that infuses my work with a personal spirituality. Using an economy of means with humble materials, I explore how ordinary objects become animate and images bring the spectrum of time, metaphor and allegory into our daily lives.
Paul Hommage, Yumi Takeuchi & Blaise Hommage (France, Japan/Visual Art, Sound Performance)
Residency Period: 10 January-10 February, 2022
Blaise Hommage (*1985), Paul Hommage (*1988) and Yumi Takeuchi (*1991) are artists based in Japan and France. They respectively hold a Master degree of Arts in Music Education (HEMU Lausanne), a master degree in Art (ENSA Nancy) and a PhD in Art (Kanazawa College of Art). They started to collaborate in 2013 for the exhibition « Fresh>>Refresh » in France. They work with mixed media, using video projection devices as an overlay interacting with fixed representations. Their works appear as installations, including in their core sounds, drawings, texts and so on. They tend to reveal the porosity between mediums.
Yow Ruu Chen (Taiwan/Performance)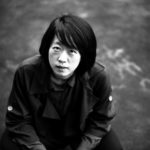 Residency Period: 9 February-10 March, 2022
Chen Yow-Ruu is an artist, theatre director and performer. Her works often integrate local environment, using sound, video, installation and live performances as creative tactics. She likes to use mixture of forms and sound for developing theme in each performance works.
Dora Economou (Greece/Visual Art)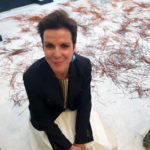 Residency Period: 10 February-10 March, 2022
The content of my practice is sculptural, hand-made, process-based and material-oriented, but representational and narrative. I borrow materials, techniques and strategies from different disciplines, which I disengage from their original context and purpose, aiming to approach art-making from a spoken-word and story-telling angle. I think of objects as characters; the processes are the syntax and the interplay between forms and pauses on the installation adjusts the punctuation and sets the rhythm. I am concerned with the limitations of translation in-between different languages, communities and disciplines and I investigate whether contemporary visual culture could compensate for a perceptive or experiential gap.
Mariela Vita (Argentina/Installation)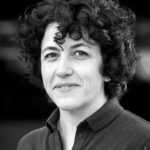 Residency Period: 10 February-10 March, 2022
My artistic research is currently connected with the investigation and production of projects around space and animism, based on current practices that come from the past and that relate nature to human. In general, my works are site specific, with architectural features and geometric figures, where sculptures and foreign elements coexist. I look for connections between the materiality and the meaning of the objects, because everything means something. I also use raw materials that are visible and others that are hidden, but whose presence can be felt. I believe in what the natural and artificial environment provides.